https://www.youtube.com/watch?v=GepOE7Az8Q4
Thanks to a culture of apologetics, and in part because of the rise of "creeping Sharia," the landscape of America has become far less friendly toward Americans than it ever has been.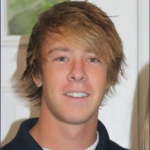 As an example, consider the story of Brendan Tevlin. He was shot to death in late June because he was an American.
Tevlin was coming to a stop at in intersection when he was fired upon and hit several times by a "modern day jihadist" by the name of Ali Muhammad Brown.
At his arrest, Brown said that he committed the murder because he was retaliating against the U.S.'s actions in the Middle East. Since his arrest on July 18th, he has confessed to the murders of three others in Washington state. When questioned about these murders, he said he "was just doing my small part."
Brown said the murders of both 19-year-old Brendan Tevlin and three others was done as an act of "vengeance" for innocent lives lost in Iraq, Afghanistan, Syria, and Iran.
"All these lives are taken every single day by America, by this government. So a life for a life," he told investigators. According to Fox News:
Brown, 29, also confessed to killing the other men, all of whom, like Tevlin, were shot multiple times in isolated areas late at night. He described the murder as a "just kill" – carried out against an adult male who was not in the company of any women, children or elderly persons, court papers said.

Prosecutors say Brown is a devout Muslim who had become angered by U.S. military intervention in the Islamic world, which he referred to as "evil." He also referred to drug use as inherently evil.

"During the interview Brown also stated that, as part of his beliefs, if a 'man sees evil then he must take action against that evil'," according to court papers.
If there was ever an instance of domestic terrorism, this is a fitting example.
While the U.S. government profiles hard-working Americans who buy camping supplies with cash, and adds people to "terrorist databases" because they abhor abortion and stand up for biblical values, men like Brown grow emboldened and more powerful.
And now, with new incursions in the middle east against formidable foes like ISIS, it gives Islamic supporters all the more reason to lash out against Americans.
Don't forget that since 9/11, the Muslim population has more than doubled in the U.S. And the trend looks like it will continue unabated, especially now that the U.S. border remains weak and unsecured.
Are you prepared for the onslaught of violence that will likely come as Islam continues to expand?
If you answered "No," then you must watch this controversial video that teaches you how to protect your family no matter what the circumstances.
CLICK HERE NOW to access the ultimate family survival system.